The farmers of TN's Delta region owe allegiance to Communists and DMK for historically solving their problems with landlords, with farm loan waivers, tenancy rights, and facilitating crop cultivation. AIADMK's contribution has been minimal, say farmers before the elections
In the sprawling farmer's belt, the Delta region in Tamil Nadu, guests are no longer greeted with a buttermilk or tender coconut drink. The tradition of offering coconut water has disappeared after Cyclone Gaja hit the area in 2018 and damaged the region's characteristic tall and hybrid variety of coconut trees.
Cyclone Gaja had crushed the thriving livelihood of coconut farmers in the region, as about 37 lakh trees on 40,000 hectares were destroyed in Thanjavur alone, during the storm. Before Gaja, coconut farmers were making more than ₹90,000 each time they sold their coconuts, said Veerasenan, 65, a farmer in Pattukkottai, Thanjavur, one of the four Delta districts in Tamil Nadu.
A coconut tree bears about 75 fruits once in 60 days, and a single coconut could fetch nearly ₹15 for a farmer. Post-Gaja, the government gave the coconut farmers in the area a flat compensation of ₹1,100 per tree to cut and remove the damaged trees. Many farmers however did not recover the full amount since the Coconut Development Board went by the rule that an acre should have only 160 trees. But, some coconut farms had more than that number since in water-rich Delta districts, coconut trees are closely planted unlike other districts.
Advertisement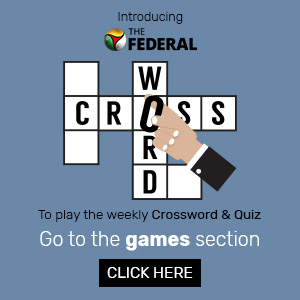 The farmers had to also contend with a pest attack due to erratic climate change, claimed Veerasenan. Coconut farming had been a lucrative proposition for farmers since coconut trees could be sold every 60 days, while it takes four months to get returns from growing paddy crops and one year from sugarcane cultivation.
Also read: Won't allow any hydrocarbon projects in Delta region: Tamil Nadu CM
Paddy cultivators to coconuts growers
Historically, the Delta which has four districts such as Thanjavur, Tiruvarur, Nagapattinam and the recently carved out Mayiladuthurai, are popularly known as 'rice bowl of Tamil Nadu'. But then, why did the farmers shift from cultivating paddy to growing coconut trees? The farmer Veerasenan shares an interesting backstory.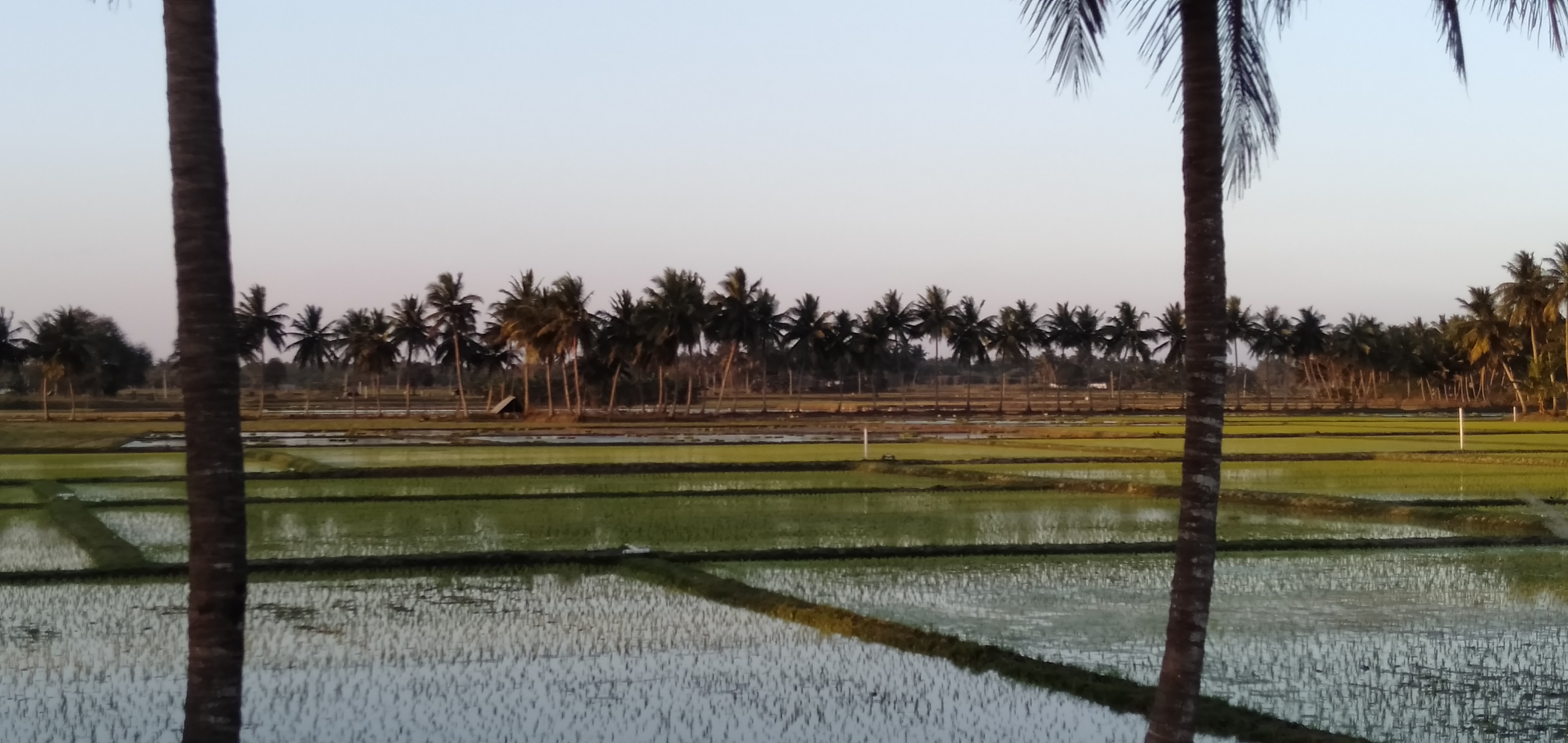 "Until Mettur dam came into existence in 1934, our forefathers cultivated only millets. After Cauvery started flowing through the sluices of Mettur, we started cultivating paddy. In those days, cultivating paddy was seen as a luxury. Young women used to only choose bridegrooms from villages where the family was cultivating paddy," he explained.
When Cauvery flowed into Kallanai (Grand Anicut) in Trichy, almost all the farming families embraced paddy cultivation. The crop was cultivated in three terms as Kuruvai (June – July, below 120-day crop), Samba (July – August, 130- to 150-day crop) and Thaladi (September – October, 120-day crop).
However, after recurrent Cauvery water disputes between Tamil Nadu and Karnataka in early 70s, the three-term cropping pattern was gradually cut down to two and then one. When Dravida Munnetra Kazhgam (DMK) came to power for the first time in 1967, the then public works department minister, M Karunanidhi asked the farmers to cultivate sugarcane. He had also set up Arignar Anna Sugar Mills, the first such factory in the state by that time.
But, it did not work out for the farmers, as moving from paddy to sugarcane cultivation was like jumping from the frying pan into the fire, said Veerasenan. Sugarcane farming consumed too much water and so, the late Karunanidhi had suggested they focus instead on growing coconut trees.
In fact, to make coconut farming more profitable, he had acceded to their demand to set up a value-addition centre, and even established the Coconut Farmers Welfare Board in 2010. "However, after the regime change in 2011, the board has become defunct," claimed Veerasenan.
Interestingly, though many ministers in the current state cabinet are actively engaged in coconut tree cultivation, none seems to care about the revival of the welfare board. This has created dissatisfaction among farmers about AIADMK, said Veerasenan.
The government's hike in the Minimum Support Price (MSP) for copra has not apparently appeased the farmers here. "Is there any guarantee that the coconuts will be procured by the government directly, as it happens with paddy? The price rise will be useful only for farmers in the Kongu belt because they sell only the coconut. But in the Delta region, the farmers extract more than 10 by-products from coconut with value-additions," said Veerasenan.
Also read: ONGC, Vedanta seek environmental consent for exploration in Cauvery delta region
The emergence of Communists in the Delta 
Till 1991, Thanjavur was a combined district, after which Tiruvarur and Nagappattinam districts were carved out of this area. In 2020, a new district Mayiladuthurai was created out of Nagappattinam.
Originally, these four districts were considered as 'Cauvery Delta' regions, where agriculture was the primary economic activity. However, last year, the AIADMK government earmarked this area as a 'Protected Agricultural Zone', along with  other districts located on the banks of Cauvery river — Ariyalur, Pudukkottai, Trichy, Karur and Cuddalore.
The four Delta districts contain 18 constituencies, out of which, DMK has a foothold in seven constituencies such as Thanjavur, Tiruvarur, Tiruvaiyaru, Mayiladuthurai, Kumbakonam, Thiruvidaimarudur and Vedaranyam. Their allies, the CPI has vote banks in Mannargudi, Thiruthuraipoondi and, CPM in Nagapattinam.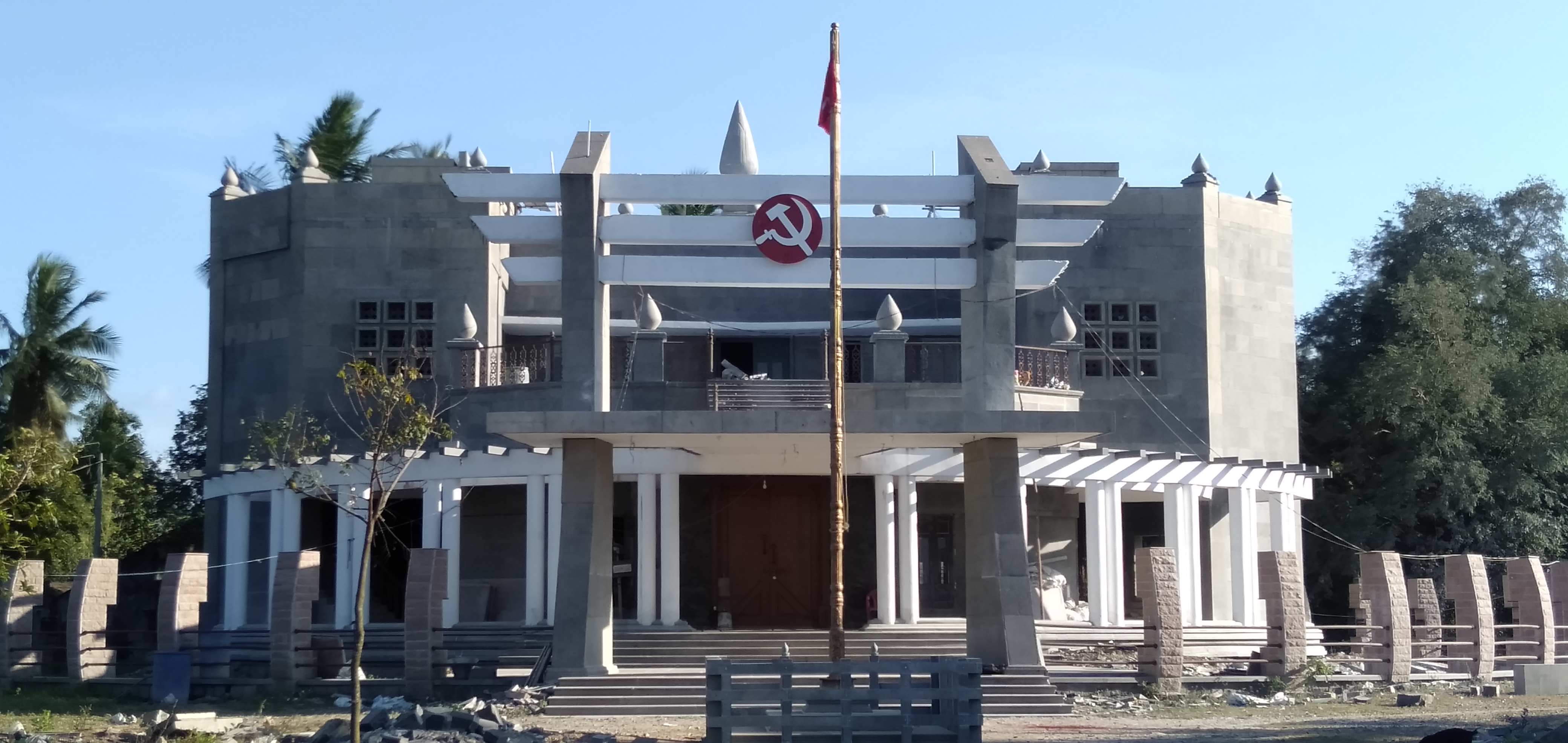 In the constituency Kilvelur, both DMK and CPM have equal strength, while the Congress is strong in Papanasam. While a tough fight is expected between DMK and AIADMK in the constituencies like Orathanadu, Peravurani and Nannilam, the AIADMK is strong only in Pattukkottai, Sirkazhi and Poompuhar constituencies.
Though these constituencies are electorally divided, they are more divided on the basis of socio-economic and cultural factors and it is this inherent divisiveness that Dravidian politics feeds on in these regions.
When Thanjavur was a combined district, it was divided into Mela Thanjai (upper Thanjavur or Western Delta) and Keezha Thanjai (lower Thanjavur or Eastern Delta). While upper Thanjavur is dominated by caste Hindu groups such as Thevars, Vanniyars and a small number of Brahmins, Dalits are in large numbers in the lower Thanjavur. Economically weaker dominant castes are also working as agricultural labourers in upper Thanjavur but in the lower region, it's only Dalits.
The Dalits were subjected to abuse and violence by landlords, when they demanded higher wages, which were paid in the form of paddy. When landlords refused farmers formed unions. The Communists were the first to fight for the farmers.
Also read: Competitive clientelism in Tamil Nadu since 1967: Finding a pattern
"In 1943, under the leadership of B Srinivasa Rao, the Communist Party had formed the Agricultural Association and spearheaded many protests against the landlords," said Amirthalingam, a Communist leader in Nagappattinam. While the Dravidar Kazhagam's Dravidar Vivasaya Thozhirchangam (Dravidian Agricultural Trade Union), came much later in 1952, according to Nagai SS Batcha, one of the earliest members of the Union.
Agricultural labourers used to be subjected to inhuman punishments like being compelled to drink 'saanippaal' (cow dung mixed with water) or beaten black and blue. After the arrival of farmer unions, these incidents decreased, but landlords continued to mount pressure on Dalits in other ways such as removing rebel labourers from their fields.
To counter these unions, landlords too formed an association named Nel Urpathiyaalar Sangam (Paddy Producers Association – PPA) under a white flag. Hoisting the Communist red flags in public places and on their huts by farmers became a sign of insult to the landlords. And, PPA compelled farmers to hoist only their flag and this flag dispute culminated in the Keezhvenmani massacre.
In Keezhvenmani, 44 men, women and children were burnt alive, after they were locked up inside a farmer's hut on December 25, 1968. Following the massacre, many landlords and labourers were arrested, some labourers have been convicted and others, mostly the landlords released. Many years later, the man behind the massacre Gopalakrishna Naidu, a landlord, was murdered in a revenge attack in 1980.
The Left started to build a memorial for the martyrs in 2006 but even after 14 years, the construction hasnot yet completed.
It is interesting to note that the wage hike struggle and the ensuing massacre are still seen as two different issues. On the one hand, Dalit parties claim that it is a 'caste struggle', while the Left asserts it as a 'class struggle' in the area.
According to V Jeevakumar, a Trichy based advocate, it is true that the people who died in the massacre were Dalits, but there were Communists among them as well.  However tripartite meetings were conducted from 1927, between labourers, landlords and the government to arrive at a solution. "In 1944, the Mannargudi Agreement was formed and farmer representatives who participated in the meeting belonged not just to the Dalit community, but they were from other castes as well," added Jeevakumar.
Also read: Tamil Nadu's interim budget: Big promises, unwanted projects
The Mannargudi and Thiruthuraipoondi taluks, which later become constituencies are still under CPI sway because labourers from here were the first to support Communists. After the Mannargudi Agreement, the Mayavaram Agreement (Mayavaram was the old Sanskrit name for present day Mayiladuthurai district) came in 1948, and labourers were protected to some extent. But, these agreements were no help to tenants and pannaiyals (a permanent agricultural labourer working for one landlord).
These tenants and pannaiyals could be thrown out by the landlord anytime and without any compensation. To prevent tenant eviction due to non-payment of rents and pannaiyal exploitation, Acts such as the Thanjavur Tenants and Pannaiyals Protection Act,1952, the Tamil Nadu Cultivating Tenants (Payment of Fair Rent) Act, 1956 and the Tamil Nadu Land Reforms (Fixation of Ceiling of Land) Act,1961 were passed.
Though these Acts were passed by the Congress, the initial struggles by the Communist Party were not forgotten and they continue to wield influence in the area.
How DMK brought 'collective welfare' to Delta
The Keezhvenmani killing happened during the DMK's first term. It became a blotch in their regime and probably, led to party leaders showering special attention on the Delta region during their regime in the state.
Besides this gory incident, there is another plausible reason for DMK's interest in developing this region. It is the birthplace of the party's patriarch M Karunanidhi. One of the major reforms introduced by DMK in its first term was related to land tenancy. In 1968, it passed a landmark Tamil Nadu Cultivating Tenants (Special Provisions) Act which eased rent payment through instalments.
The earlier tenancy protection Acts were not effective, as tenants were not registered. "It became a huge task for tenants to prove their case in revenue courts and in other judicial forums. The DMK government brought about a law to rectify this lacuna in the existing tenancy protection laws. The Tamil Nadu Agricultural Lands (Record of Tenancy Rights) Act,1969 provided for the registration of tenants," writes economist J Jeyaranjan in his article 'Tenancy Reforms in Tamil Nadu: A Study from the Cauvery Delta Region'.
Also read: Infra push, sops for women in Stalin's vision document for Tamil Nadu
In 1969, when Karunanidhi became CM, the Tamil Nadu Agricultural Labourer Fair Wages Act, 1969 too was passed. It could be claimed as a first of its kind Act in the country, said Amirthalingam.
Besides enacting Acts, Karunanidhi had also introduced schemes like 'two-acre land' for landless agricultural labourers in 2006.
"The Communist party struggled for many years to get the lands from landlords and distribute it to the tillers. But Karunanidhi achieved it with a single signature. That's why the veteran Communist leader Manali Kandasamy used to say that what Communists were unable to achieve by shedding units of blood, Karunanidhi had done by a single drop of ink," said Veerasenan.
Karunanidhi, during his multiple terms as CM, had ensured Samba crop cultivation with Cauvery water as well. He provided free power supply for borewells that helped farmers to rely on groundwater when the monsoon played truant. And to boost horticulture, he had created Uzhavar Sandhai (Farmers Market).
Above all, Karunanidhi's major contribution for the region has been his ministers, said Anja Nenjan, an Orathanadu farmer.
According to Nenjan, DMK had leaders such as Mannai Narayanasamy, Anbil Dharmalingam, Ko Si Mani, SS Palanimanickam, who immediately took their problems to Karunanidhi and sorted them out.
The AIADMK, meanwhile had ministers like SD Somasundaram, Vellur T Veeraswamy who reportedly hesitated to take up issues with the top leadership. "The current ministers like Duraikannu, the agriculture minister who recently died, R Kamaraj, food minister, OS Manian, R Vaithilingam, all came from this region but they did nothing exceptional for farmers or for the development of the region in anyway, " pointed out the farmer.
While Karunandhi's Oor paasam (love for one's native village) not only elevated Delta farmers but also all farmers across the state. But, did Edappadi K Palaniswami's love for his Kongu belt result in any similar progress?
Also read: Tamil Nadu govt announces ₹12,110 crore farm loan waiver
Breaking the goodwill by breaking Mettur
The AIADMK, in the post-Jayalalitha period brought disastrous schemes like methane and hydrocarbon projects to the region. "But, they were cancelled and stalled due to farmers protests," said PR Pandian, general secretary, Tamil Nadu Cauvery Farmers Association, who believed that AIADMK rule can be divided into 'when Jayalalithaa was alive' and the post-Jayalalitha period.
Moreover, despite paddy production going up in the past few years, the government failed to strengthen basic infrastructure like setting up sufficient direct procurement centres, he added.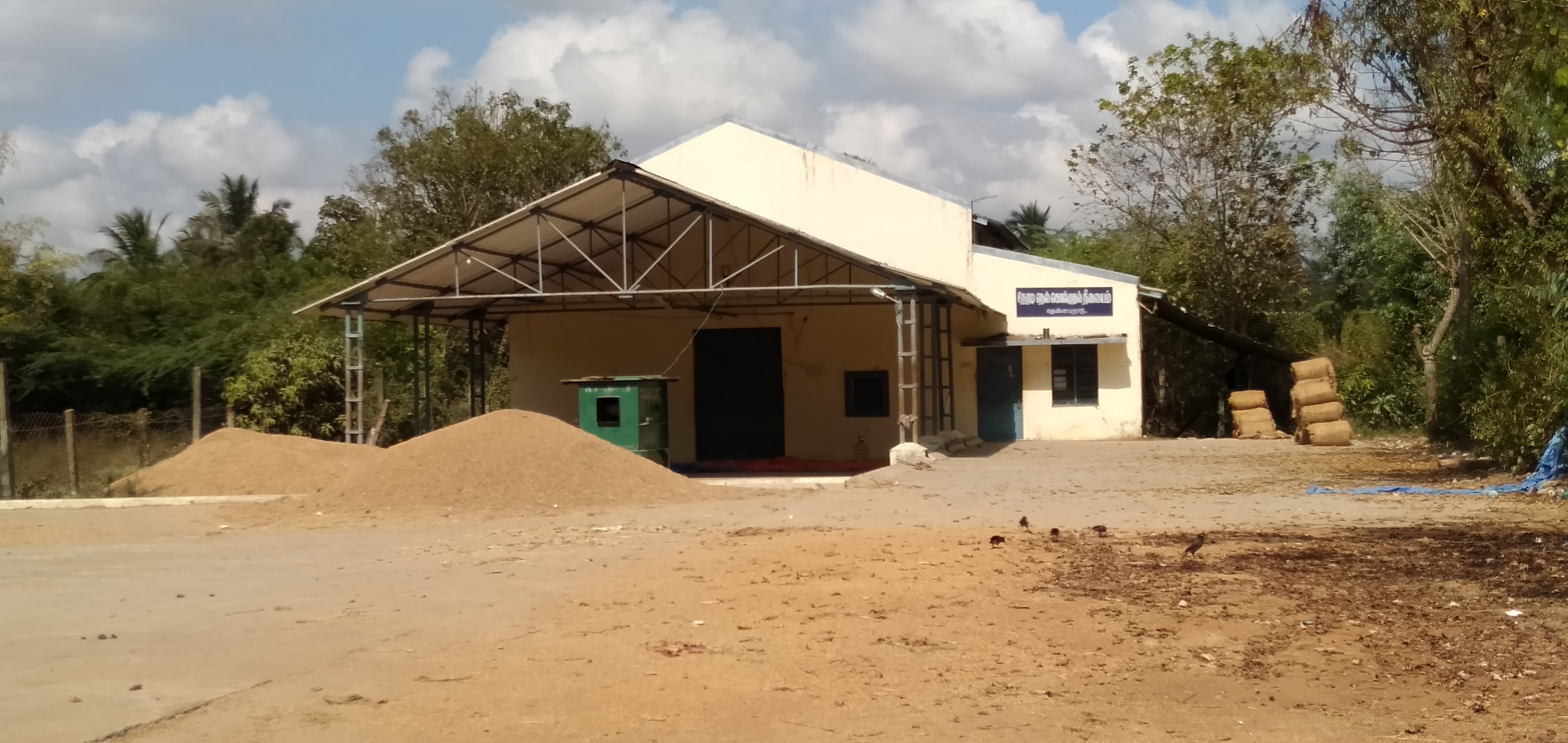 AIADMK might have set up the Cauvery Management Board and launched the Kudimaramathu scheme, but whatever praise they had earned was lost, when they broke the left shore of Mettur dam for the Mettur – Sarabanga project, said Pandian.
"The project neither benefited us nor the Kongu belt farmers. The government breaks the left shore and takes water that should be maintained at minimum level – there is no surplus water here. There is opposition to the project even among farmers in Kongu region," he added.
Veerasenan said that the project is expected to benefit places like Edappadi, Sankari, Omalur and Mettur, where paddy cultivation is not as much as compared to the Delta. "In televised government advertisements, areca trees can be seen in the background. Most of the ministers including EPS are from Kongu belt and cultivating either coconut or areca. The project will benefit EPS not any other farmers. No government has the authority to break the dam but EPS did. He can be booked under water theft case," said Veerasenan.
According to him, the schemes brought by AIADMK has two problems – either they are wrongly implemented or suffer from non-implementation.
Kudimaramathu, the centuries-old practice of building and maintaining ponds and tanks with community involvement, which was revived by the government, has also not taken off.
In the subject of crop loan waiver, Karunanidhi had waived off loans to the tune of ₹7,000 crore in 2006 that covered all farmers. "Whereas, EPS waived only the loans, which were given moratorium for interest payment and he claimed that his government has waived the loans including the interest," said Veerasenan.
"I was given a moratorium by the bank during the lockdown. So I did not pay the interest. How can you then issue me a certificate saying that my loan has been waived along with the interest, when I have not paid a single penny towards it?" he asked.
Also read: DMK's Stalin outlines 'Mission 200' for 2021 Tamil Nadu elections
Terming the 2006 loan waiver as an "unprecedented step", an occasional paper by the Reserve Bank of India published in 2018 said, the debt waiver has a striking difference.
"This differs strikingly from all the previous occasions, wherein Tamil Nadu government had only waived off the interest / penal interest to be paid by the farmers," it said. The government not only stopped there. It reimbursed the entire amount to co-operatives in five instalments between 2006-2007 and 2010-2011, with an interest of 8% per year. The final instalment was partially disbursed due to regime change.
But when AIADMK waived off the loans in 2016, it only benefitted small and medium farmers and it passed on the buck of paying penal interest to the banks.
"As per the scheme, the principal and interest on all outstanding loans would be reimbursed to the co-operative institutions, while the institutions themselves would have to bear penal interest and other charges on overdue loans. As the reimbursement will be spread over five years, the state government is paying an interest of 8 % on reduced balance for the staggered reimbursements. Thus, although the loan waiver benefit to the farmers was ₹ 53.19 billion, the total cost to the state exchequer on account of the debt waiver scheme amounts to ₹ 60.95 billion," the article said.
In 2018, the AIADMK passed GO 318, which promised that all the poromboke lands of the government except related water bodies, would be given patta. It also said that the tenants residing in the temple lands would be given patta. But it has not been implemented as yet, said Amirthalingam.
In the past, a farmer added a suffix to his name using terms like Miraasudhaar (a farmer having considerable acres of land), Nilachuvaandhaar (a farmer having more acres of land than Mirasudhaar) and 'landlord' (a farmer having large number of acres than the other two). "But now, the tradition has gone because today farming is not profitable," said Veerasenan.
And, therein hangs a tale, which will gradually play out in the upcoming Assembly elections.