Photo: S Dilip Roy
">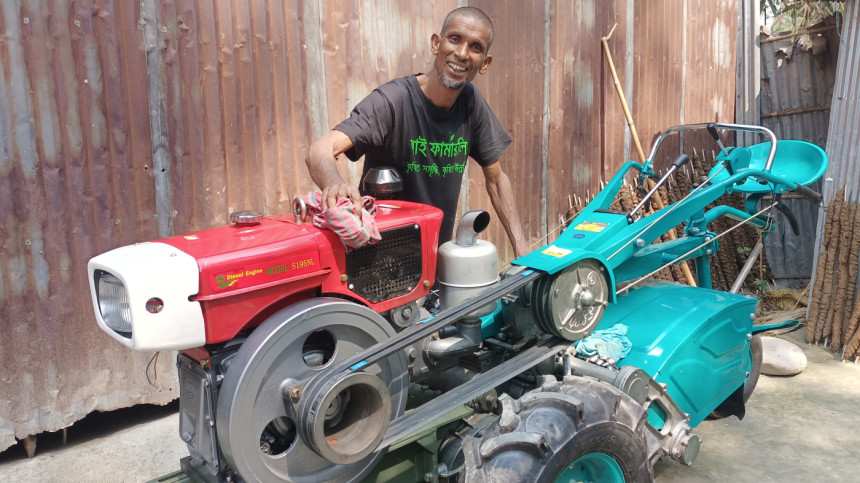 Photo: S Dilip Roy
Just a few days ago, Zainal Mia (47), a farmer from Lalmonirhat's Teesta-par, and his family were living in extreme poverty.
The Teesta river swallowed Zainal's homestead, land, and orchard. There was no food in his house.
Zainal had to earn a living by growing crops on a patch of land that emerged on a Teesta's shoal. Due to lack of cows, his family was forced to pull the plow.
But today, Zainal, his wife Shefali Begum, son Noyon Islam, and daughters Jonabi Khatun and Jannati Khatun are all smiles.
Photo: S Dilip Roy
">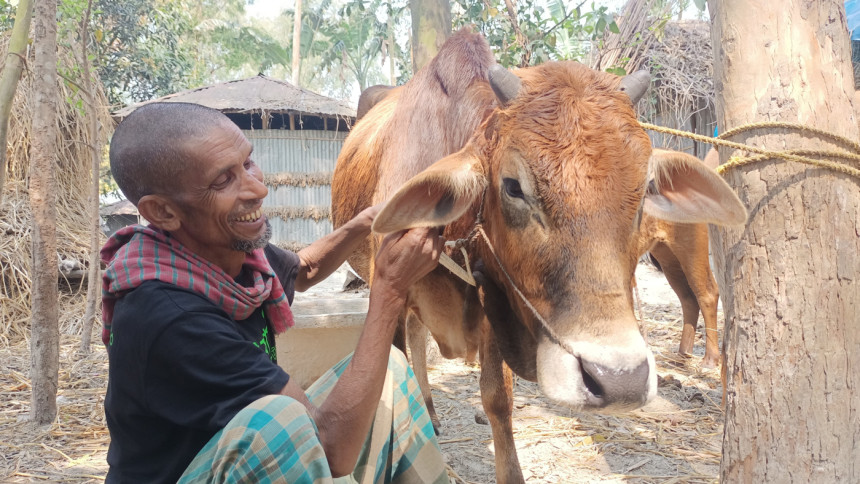 Photo: S Dilip Roy
On February 20, 2022, The Daily Star featured a photo of Zainal Mia's difficult life on its front page. Following that, several people have stepped forward to assist him. He has received a power tiller, six cows, and some cash assistance. He has managed to lease some land too.
Major General (retd) ATM Abdul Wahab, chairman of the Bangladesh Red Crescent Society, said, "Zainal Mia will be able to grow crops by cultivating his own land with the tiller. He can also earn money by cultivating other people's land."
Fahad Ifaz, CEO and co-founder of iFarmer Ltd, said, "Two cows have been given to Zainal. We're delighted to stand by him."
Photo: S Dilip Roy
">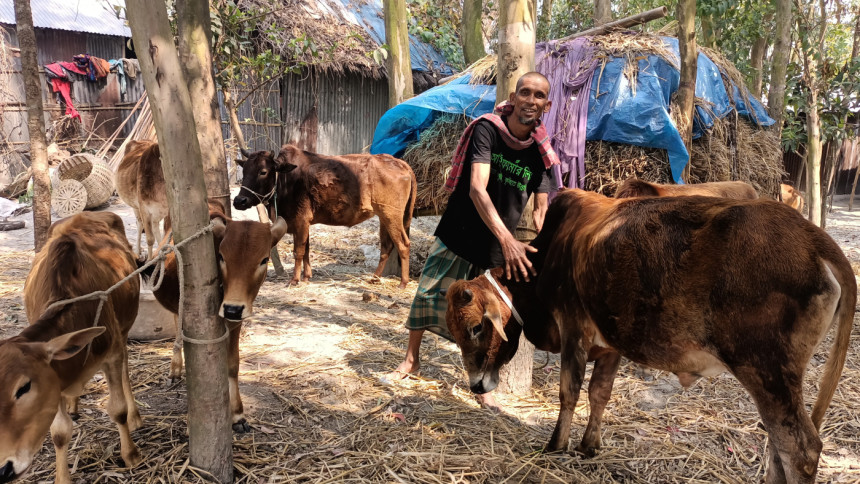 Photo: S Dilip Roy
Abu Jafar, deputy commissioner of Lalmonirhat, told The Daily Star, "With the money sent by the Science and Technology minister, Yeafesh Osman, two cows were purchased for Zainal. The district administration will also provide financial assistance for his children's education."
Zainal Mia told the Daily Star that he never thought his fate would change. He believes that with the help and support he has received, he will be able to turn his life around.