A central packing house will ensure that fruits and vegetables meant for export are safe and of good-quality. Photo: Star File
">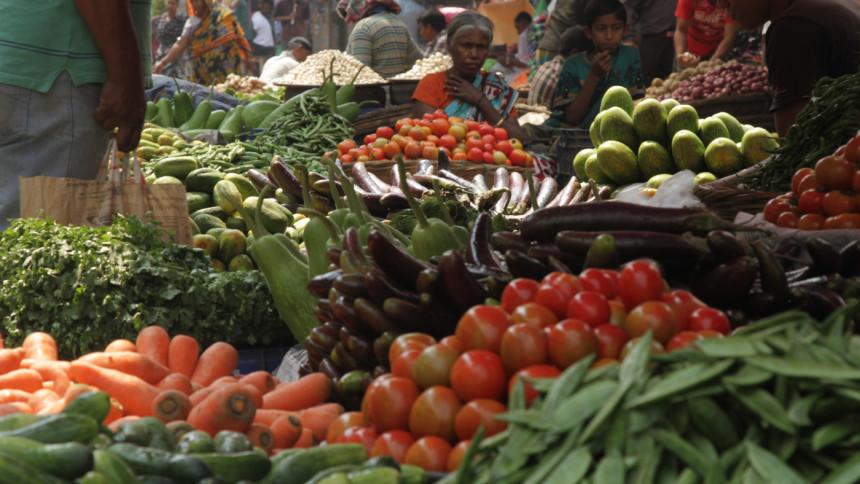 A central packing house will ensure that fruits and vegetables meant for export are safe and of good-quality. Photo: Star File
The government is set to build a central packing house to ensure the fruits and vegetables that are shipped abroad are safe and of good-quality.
The move comes in the wake of repeated detections of pests and diseases in export consignments to European nations and the rise in the use of fake phytosanitary certificates that confirm the shipment has met the requirements of importers. 
Between 2011 and 2014, the European Union detected harmful organisms in 270 consignments from Bangladesh. For instance, in February last year, the EU suspended imports of betel leaves for bacterial contamination. The ban will expire in June.
Subsequently, the EU, one of the major markets for Bangladesh's $209-million fruit and vegetable export industry, last year fired off a warning: failure to ensure pest-free exports and genuine phytosanitary certificates will lead to the consignments being banned from entry.
The packing house, which is under construction in the capital's Shyampur area, will have cooling, sorting, grading, inspection and packaging facilities for the fresh produce, an agriculture ministry official said.
The exporters will have to pack their farm produce at the centre, after which they will go straight to the port.
The facility will automatically help ensure quality of the exportable produce, said Mohammed Monsur, general secretary of Bangladesh Fruits Vegetables & Allied Products Exporters' Association. The rate of noncompliance will drop, which, hopefully, will lead to a rise in exports, particularly to Europe.
However, the distance between Shyampur and the Dhaka airport — around 24 kilometres — is a matter of concern, he said.
"We will need cool chain transport facility for taking packaged items from Shyampur to the airport — without that, it will be difficult to maintain quality."
The packing centre is being built by the Department of Agricultural Extension under a Tk 138-crore project to strengthen the country's phytosanitary capacity such that entry and exit of pests and diseases by way of agricultural produce are obstructed, said Md Ahsan Ullah, the project's consultant.
The construction of the packing house began in January, according to Marina Jabunnaher, senior monitoring officer of the phytosanitary capacity strengthening project.
Shipments of fruits and vegetables targeted to Bangladeshis living abroad rose 13 percent year-on-year to $96.57 million in the first seven months of the fiscal year, according to data from the Export Promotion Bureau.