Saleemul Huq. Photo: Collected
">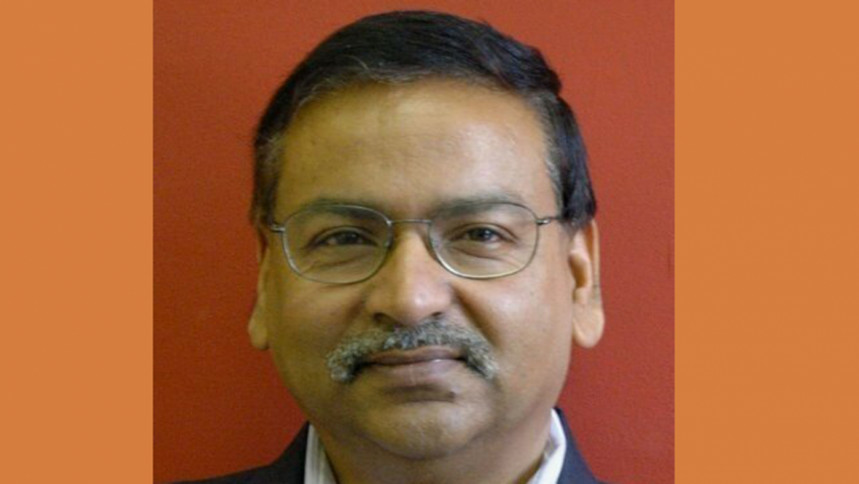 Saleemul Huq. Photo: Collected
Scientific journal Nature has unveiled a list of 10 people, who helped shape the biggest science stories in 2022.
Bangladeshi scientist Saleemul Huq has made it to the list for his efforts to force wealthy countries to pay for the losses and damages due to climate change.
Saleemul, director of International Centre for Climate Change and Development at the Independent University, was instrumental at the COP27 summit where negotiations had gone on for two extra days before attending nations agreed to a "loss and damage" fund.
The "loss and damage" fund is the result of a nearly 30-year campaign, primarily led by Saleemul, for getting the wealthy and high-emitting nations to acknowledge their financial responsibility.
This will see countries pay billions to vulnerable states hit by extreme weather and rising sea levels as a result of climate change.
Saleemul developed a passion for science as he travelled around the world with his parents while they moved to different diplomatic postings, said the journal.
Growing up in Europe, Africa and Asia, Saleemul studied biochemistry and completed a PhD at Imperial College London, before returning to Bangladesh to find an environmental think tank, it mentioned.
By the 1990s, he had become active in international climate negotiations, as an adviser to climate-vulnerable countries, especially small island states, helping them to put their needs on the agenda in UN talks, it added.
The list also includes Dr Jane Rigby, an astronomer who helped launch NASA's James Webb Space Telescope;
Yunlong Cao, Covid predictor; Svitlana Krakovska, a voice for Ukraine; Dimie Ogoina, a monkeypox watchman; Lisa McCorkell, a long-Covid advocate; Diana Greene Foster, an abortion fact-finder; António Guterres, a crisis diplomat; Muhammad Mohiuddin, a transplant trailblazer; and Alondra Nelson, a policy principal.